The Harding Family Story – The difference between The Pharm House and The Torch is Passed and What's Next…
Getting The Pharm House, my first suspense/thriller novel, published was a long and arduous road, paved with numerous rejection letters and a less than pleasant relationship with a publisher. But I was determined to tell the story of the Harding's. I set The Pharm House in the world of the international pharmaceutical industry, because that was my world then. I knew it. In other words, I didn't have to do much research and since I wrote the story while working, did not have time to do new research. For a first novel, I thought it went well. And it was recognized as a National Indie Excellence Award Finalist.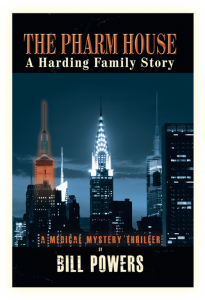 The birth of the second novel, The Torch is Passed, was much less painful. I took the route of independent publishing, which means I have to do or subcontract everything myself. Editing, cover design, text layout for both print and ebooks, distribution, marketing, etc. I have to learn them all.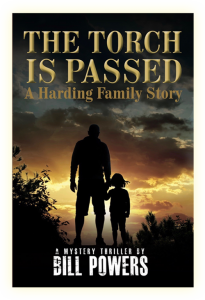 I enjoyed setting the first book in the pharmaceutical industry, but did not want to make the series of stories about the Harding's related to the medical/pharmaceutical world. I'm a traditional suspense/thriller lover and that's where I wanted to take my second book.
In The Pharm House, Nicholas Harding had to protect his family against some dark forces at Marshall Pharmaceutical. In The Torch is Passed, the roles are reversed. Nicholas is not in a position to protect his family against forces unknown and his daughter; Andrea, now a young woman, has to step up to become the family protector. This time, I did have to do research to create a new world for the Harding's.
In The Torch is Passed, Andrea meets up with some really bad people who want to do her and her family serious harm. She, with help from a rather odd assortment of friends and collaborators, has to become the family protector.
"The Torch is Passed – Andrea Harding urgently seeks answers why anyone would want to kill her entire family– grows up along the way and seeks her revenge."
I'm working on the third story in the Harding Family series and once again Nicholas and Andrea are up to their eyeballs in trouble with bad guys who mean them serious harm. I have a working title in mind, but not ready to share it just yet. I can't give away too much now, can I?
Enjoy & Happy Writing!
Bill Powers              https://authorbillpowers.com
"The Torch is Passed: A Harding Family Story" by Bill Powers
Now available in both print and ebook:
http://store.bookbaby.com/book/The-Torch-Is-Passed
Re-release of The Pharm House, debut suspense/thriller by Bill Powers –ebook $0.99