Before the age of the luxury car and the "Jet Set", there was the era of private railroad travel. The wealthy and powerful did not fly first class back then, but instead owned their own train cars for transcontinental travel.
Dubbed "private varnish" for the specialized wood finish used for all their interior furnishings, private railroad cars were the height of travel sophistication well into the 20th century. Many were luxury land yachts that crossed the great plains of the United States from coast to coast, and they were considered the pinnacle of intercontinental travel across the globe.
As time passed and technology advanced, many of these cars were forgotten by the titans of industry and finance in favor of newer and faster means of transportation. The jet airplane and the luxury commuter sedan gradually replaced taking the train for short or long distance travel. If you know where to look though, you can still experience the unparalleled luxury of crossing continents in style with the people who matter most.
How exactly do you go about buying or chartering your own private rail car? The process is easier than you might think. Here's what you need to know about purchasing or planning a trip by private rail car.
Buying and Owning a Private Rail Car
Buying your own private rail car is akin to buying a boat or an RV that you plan to spend a significant amount of time on board, or an investment you intend to keep in continuous use via charters and rentals. Most people who buy a private rail car do so to restore it to its vintage state out of a deep or lifelong love of railroading and railroad history.
You'll want to consider whether it's a passion project or an investment before you make a purchase. Clearly, from the costs we are about to discuss, it's probably the former more than the latter. A private varnish is definitely the perfect luxury or project purchase for anyone fascinated by railroads and railroad history.
Upfront Costs
The approximate cost of a classic Pullman-style sleeper car generally costs in the neighborhood of $25,000 for a car in reasonably serviceable condition. Dome cars or multi-story cars can cost as much $85,000 depending on how much work they need.
Speaking of work, the average cost to refurbish a private rail car can fall anywhere between $150,000 to $500,00 to get it in certified safe condition. That means it can travel on modern railroad tracks at speeds of up to 110 mph. Some owners spend significantly more to add luxury upgrades and appointments, too.
If you are in the market to buy and restore a private rail car, these costs should give you a fairly accurate representation of what you can expect to spend. It's not for everyone, but it's definitely a unique alternative to boating or buying an RV.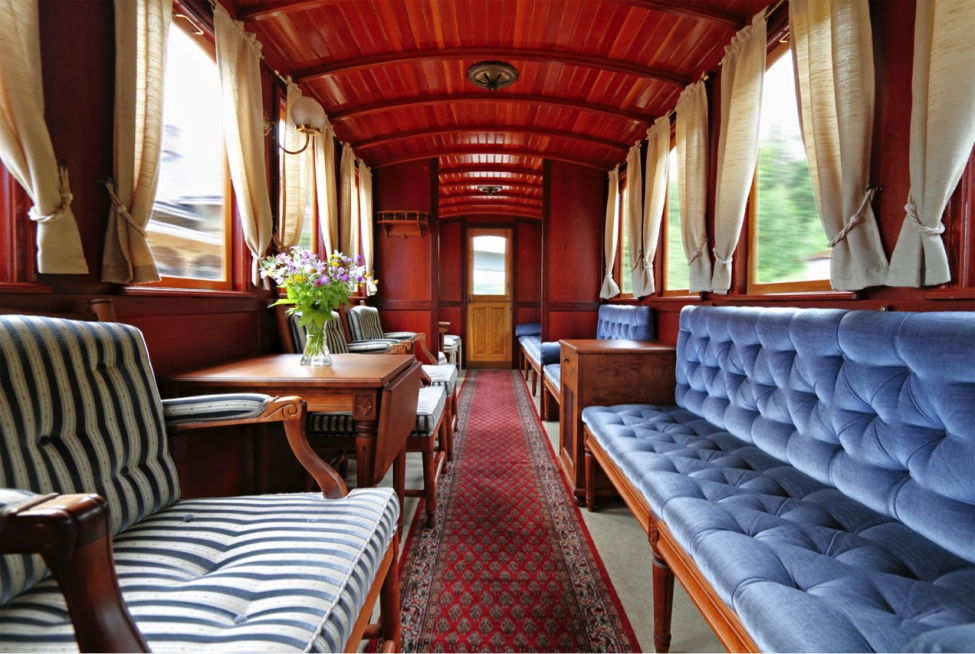 Maintenance and Long Term Costs
Buying and restoring a private varnish is just the initial step of ownership. You also need to consider the cost to store your car at a connected railroad facility when it is not in use. Typically, the storage costs are anywhere from $500-$1000 per month depending on where you store it. There is also an annual activation cost to operate your train car on Amtrak railroads of $250.
Combine that with upkeep on maintaining wear and tear on an antique or restored antique train car, and the annual expenses add up quickly. Still, there is something unique about owning a private rail car you can see the United States from a wholly different point of view.
Travel Costs
Once your private varnish is ready to ride the rails via Amtrak (there are other options, but it's the most common), you need to calculate the cost of travel. In addition to your annual activation fee, you will also pay a fee per mile to have your car attached to an Amtrak train. The going rate is $2.10 per mile, and a trip from Washington, DC to NYC costs around $500. Add another $100 per night for overnight parking at Amtrak stations along the way, too.
You also need to consider crew costs for your car if you plan on having private staff to wait on you and your guests. You'll definitely need to increase your estimate per trip if you have a kitchen in your car and need a chef to staff it. If you've got the money for a private varnish with a kitchen though, the chef's fee is probably going to be a minor consideration.
Finally, your biggest expense is going to be for towing. It costs anywhere from $500-$1600 to pull your car from storage to the nearest Amtrak station. Depending on mileage, you are probably looking between $2,000-$3,000 per trip. The secret to operating a private varnish affordably lies in chartering it out or renting it for local trips when you aren't traveling yourself. Much like an RV or boat rental service, keeping a private train car can actually be fairly affordable once you get past the startup cost.
Chartering a Private Rail Car
For those who aren't interested in the long term investment, expense and dedication that goes into owning a private varnish, there are many private charters and private tour services that will allow you to live the private care experience at a fraction of the cost of ownership. Here's a few ways you can travel by private rail without taking a second mortgage out on your home.
Main Route Excursions
As with all forms of rail travel, luxury private cars are all about the journey and less about the destination. If you have your heart set on a specific journey across the United States to experience the fabled lands immortalized in stories and songs, chartering a private car along a major Amtrak route will be the most cost effective way to make the trip.
There are also alternative railroad routes that allow chartered private cars, but those routes typically command a significantly higher cost per mile. Popular choices include trips from northern Washington State along the west coast to southern California, or Chicago to Los Angeles to take in both the heartland and the southwestern deserts. No matter where you go, a private charter train car will make it the trip of a lifetime.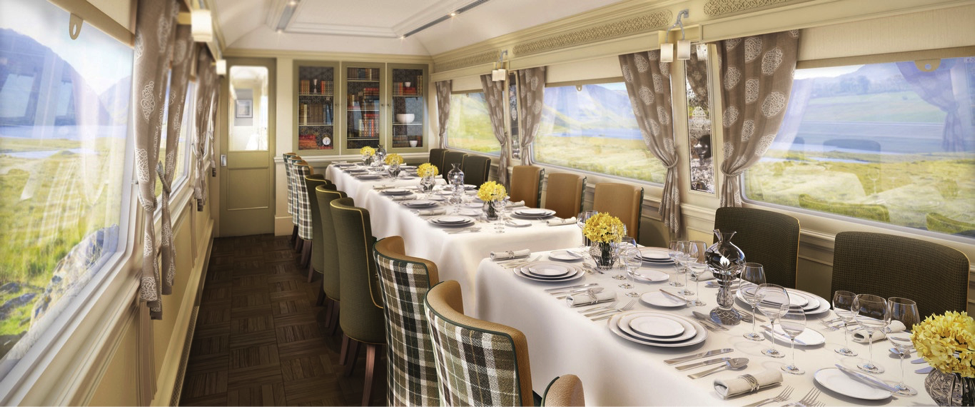 Special Events/Family Gatherings
Honeymoons, wedding anniversaries, family reunions and major life events are all perfect occasions to charter a private varnish for the trip of a lifetime together. You can relax in spacious comfort and celebrate your time together through some of the most beautiful countryside in North America. You'll cherish those memories in the years to come, and reflect back on your trip as money well spent.
Moreover, some die-hard sports fans actually charter private cars to travel to major events like the Super Bowl or the World Series. Parking is never a problem, and you are always a few minutes walk from the event itself when you arrive. Better still, you don't need to worry about booking hotels and paying inflated rates. Bottom line, chartering a private varnish makes your event unforgettable in every way.
Business Conferences
Whether you are entertaining clients or holding an annual partners/board meeting, traveling by private rail car is a unique opportunity for closing deals or team building. When you aren't talking business, you can all stretch out and enjoy the unlimited legroom, luxurious seating and unforgettable scenery.
Some companies actually charter multiple cars to accommodate more team members on the journey. Most make it the annual company celebration, complete with catering and an open bar. It's definitely worth considering, and in many cases it's less expensive than booking travel and hotels for everyone at a conference center or resort.
Luxury Private Rail Tours
Don't need a private car all to yourself but still want the private varnish experience? Not a problem. Companies like Palm Leaf LLC offer weeklong private train trips from Los Angeles to New Orleans for Mardis Gras each year. Instead of a private charter, you are traveling as part of a tour group aboard a private train.
All meals while in motion are included, and the train is parked right in the heart of New Orleans for the celebration. You can even use the sleeper car as your hotel each night of the tour that you're there. Best of all, the cost per person is extremely reasonable for luxury travel at just under $3,000.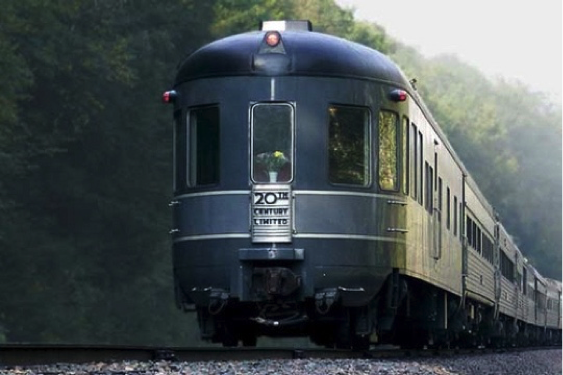 Final Thoughts
There are many benefits to traveling by private varnish across the United States, and you don't even need to own a private car to enjoy the experience. Owning a private varnish is akin to owning a yacht in terms of expense, but like a yacht your car can earn its keep when you aren't using it yourself.
Anyone who loves rail travel should at least consider joining an organized tour by private train to experience the United States from a perspective only accessible by rail. Not only is it a truly unique way to travel, but it is also the experience of a lifetime.
RESOURCES:
https://www.luxurytrainclub.com/trains/private-rail-cars/
https://www.forbes.com/sites/tombarlow/2011/11/14/privately-owned-train-cars-a-better-way-to-see-america/#6ffb9ae81608
https://www.washingtonpost.com/local/private-rail-car-owners-enjoy-yachts-on-tracks/2011/07/19/gIQAj1aOvJ_story.html
https://www.johnnyjet.com/what-its-like-to-take-the-pullman-train-from-chicago-to-new-orleans/