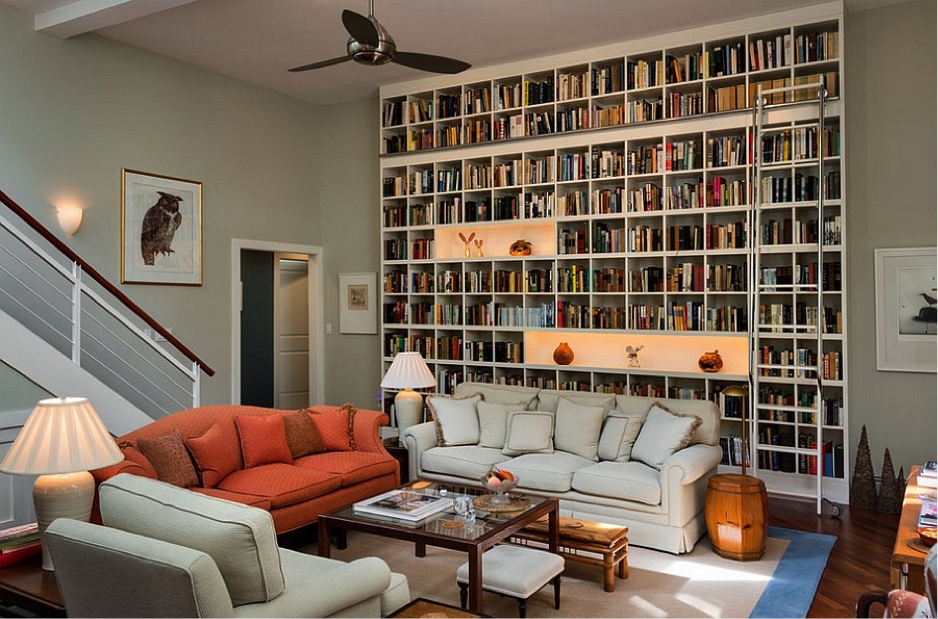 "Fill your house with stacks of books, in all the crannies and all the nooks." — Dr Seuss. Many people love books. They love reading stories, getting lost in the characters, transporting to a new world and relaxing with a nice book in their hands. For all the avid readers out there, bring your love of novels to your home by decorating your safe haven with them. Yes, books are for more than just reading. To learn how you can use books as decor items in your home, keep scrolling.
Use as Your Nightstand
A majority of the time, you may find yourself snuggled in bed with your nose in a new novel. Well, bring the books to your bed by creating a nightstand out of them. This decoration item looks pleasant and is functional (the best of both worlds). While making your book nightstand, you are going to want to collect sturdy books that are preferably around the same size or level out to the same size. Hardcover books work the best, especially if you plan on placing items on top like a lamp, your phone, other books or any other decoration piece. Once you have all the books, it is time to start making them.