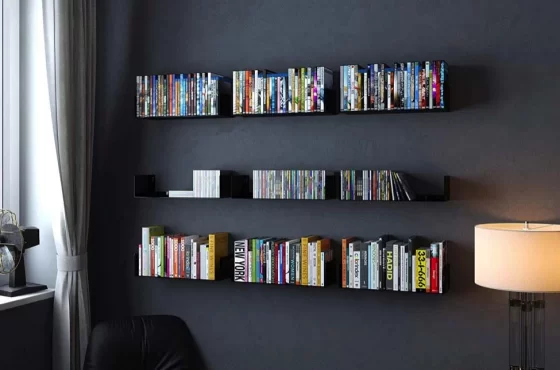 Calling all book lovers. Books are not only for reading or getting lost in the story, but you can also use them as decor pieces. Take some of your favorite novels or ones you find out on your adventures and place them strategically in your house. For more ways to learn how to do this, keep scrolling to learn how to decorate your home with books.
Style with Flowers
 Want a classy or sophisticated way of displaying the books in your home? Then, try styling them with flowers. You can stack books on top of each other and then add a vase of flowers on top, or you can even incorporate the flowers into the book. No matter what you do, flowers always add extra elegance to every novel and room.
Frame Books
A cool way to display your favorite, signed, antique, vintage or collectible books is to frame them in shadow boxes or picture frames. Frames are a great way to show everyone the most important books in your life as well as adding character to your home. Before buying the frames, make sure to measure the depth, length and width of each book to find the right size frame.