We arrived in Moscow Tuesday October 10, 2017. It was about 46° F and cloudy – not too bad. Viking is exceptionally organized – they get us and our luggage on the boat and to our rooms. The first day is a series of welcoming briefs and information on excursions, followed by entertainment.
Wednesday was our first full day and we did a shore excursion – Moscow Up Close. Viking provided Russian guides for all our tours. Moscow is a large urban metropolitan city. It holds about 15 million people. We were told that some people can spend up to six hours a day in traffic. But it does have a very efficient subway.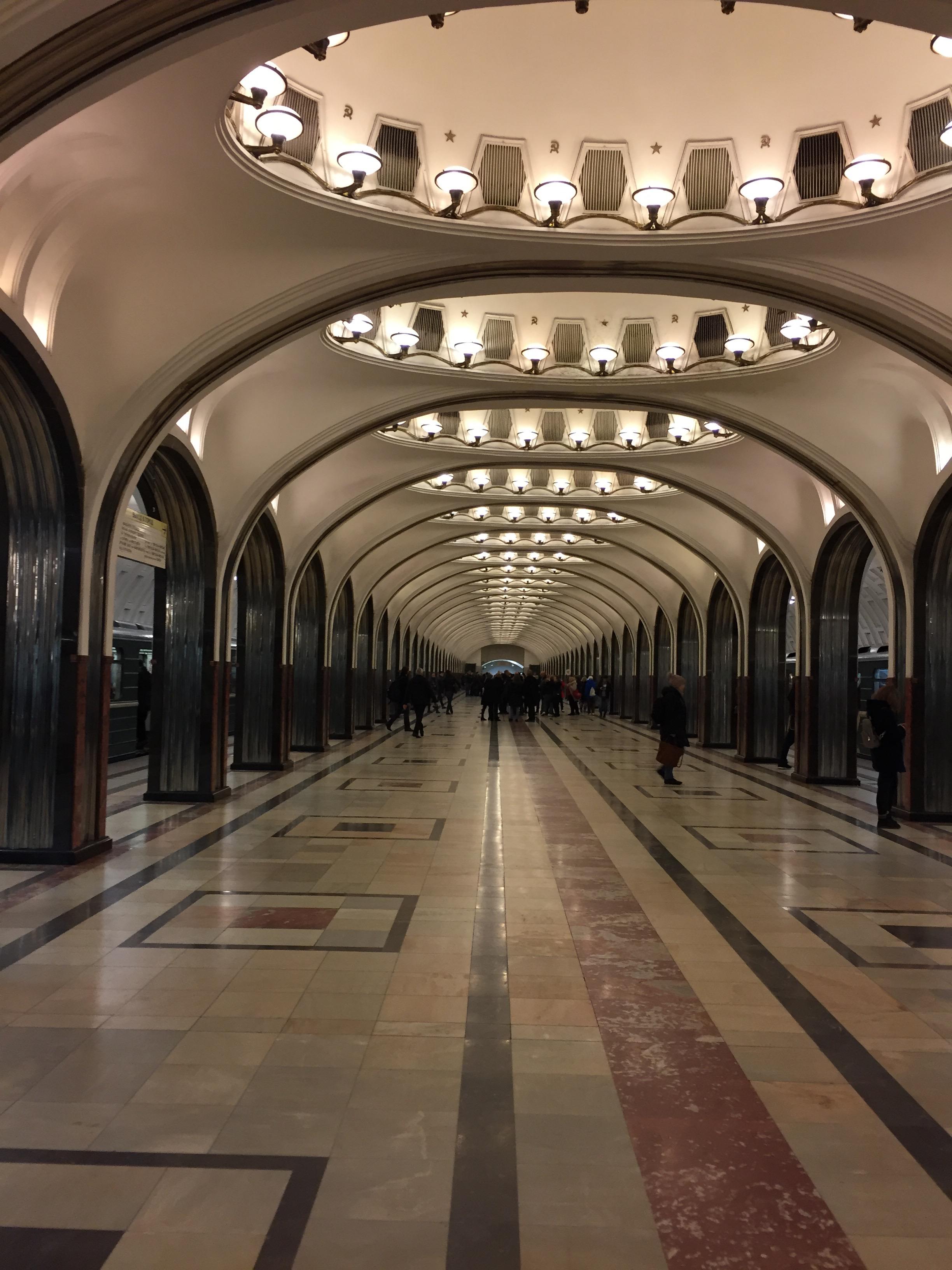 Moscow was the capital of Tsarist Russia until Peter the Great moved the capital to Saint Petersburg in 1712. After the 1917 Bolshevik revolution, fearing invasion, Lenin moved the capital back to Moscow. Consequently outside of the Kremlin, the Bolsheviks destroyed much of the old Tsarist architecture in Moscow, whereas in Saint Petersburg much of the old architecture was spared and survives today.
The Kremlin is a 66 acre complex and inside, several of the buildings were destroyed by the Bolsheviks, but many still survive. There were dozens of Russian Orthodox churches inside the Kremlin walls. Some remain. But if you were to take someone and drop them in the city of Moscow where they could not see the Kremlin, they could be in any large global, modern metropolitan city. We got to take a Moscow by Night tour by bus and small river boat – the city is magnificent at night!
We got to ride on the Moscow subway. The architecture of some of the stations is beautiful. The trains are also very efficient – a train runs every 45 seconds.
One of the excursions was Sergiev Posad – the most famous Monastery of Russia. Another was a Treasures of the Kremlin Armory tour where we say literally acres of priceless relics and treasures of the Tsars and Tsarinas – think of the attic or basement of royalty!
The excursions kept us busy – we were usually out for most of the day and some evenings. One of the onboard activities I enjoyed was daily talks by the tour guides on Russian history. And I must say, you get a very different perspective on Russian history when you hear it from Russians!
On Friday October 13th, we cast off from Moscow for Uglich, a small historical town on the Volga River. More about being on the rivers next time…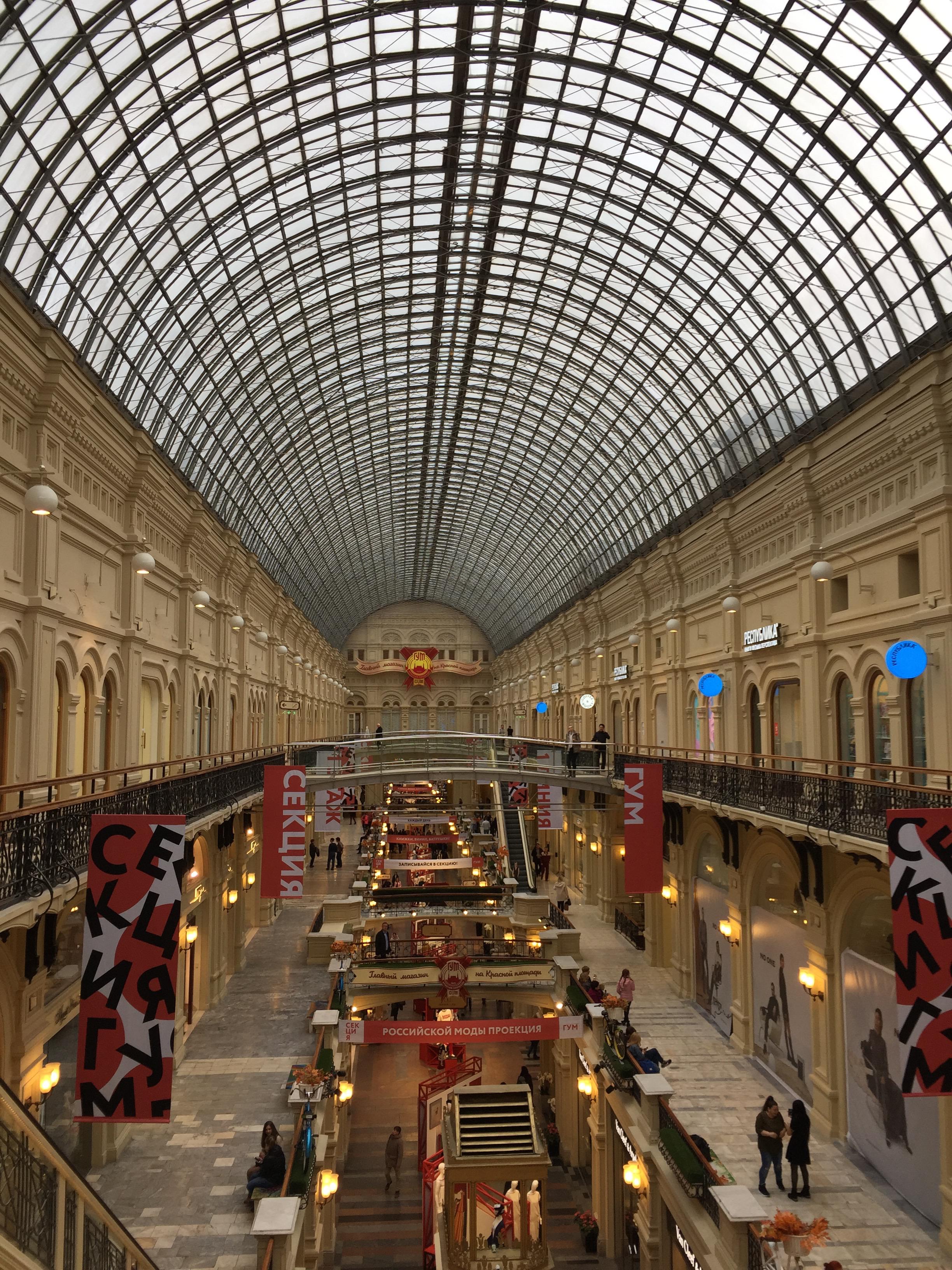 Moscow Subway