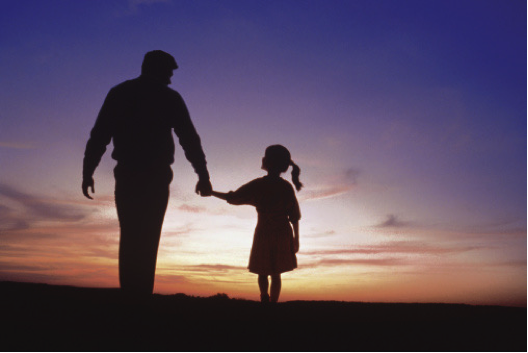 Father's Day is a special day of the year that we celebrate fathers around the world. Even though this is a holiday that we celebrate every year, there are few people who really know the historical challenge that it was for Father's Day to get established as an official holiday. So who began celebrating Father's Day and how was Father's Day started? Here is some Father's Day history.
The Early Father's Day History
Did you know that the idea of Father's Day has been around since the Middle Ages?
The earliest recorded date that we have for celebrating Father's day goes back to March 19, 1508. Father's Day was originally celebrated in the Catholic church in Europe, and was dedicated to celebrating the bond between fathers and their children. It was celebrated on March 19th which is on the same day as the day that Catholics would feast in the honor of Saint Joseph, the Father of Christ.
The US and Father's Day
Father's Day was actually not celebrated in the United States, outside of the Catholic church, until the early 1900s. It started to get support from individuals in the early 1900s who wanted a day to complement Mother's Day. A day that was special for celebrating fathers in the US and around the world.
The first Father's Day took place on July 5th in Fairmont, West Virginia. The observance of Father's Day was held in the Central United Methodist Church in town. Grace Clayton, one of the members of the church, was mourning the recent loss of her father, who was one of 361 men killed in a mining disaster in a nearby town. 250 of those men had children, leaving behind fatherless families in the wake of this tragic and unexpected accident.
Grace took it upon her to ask pastor Robert Webb to take a moment during his service to honor these fathers that had been killed in this awful event. Due to the local nature of this memorial, this commemoration was not held anywhere outside of the town of Fairmont and wasn't promoted anywhere else. This also remained a relatively quiet memorial due to the fact that it was overshadowed by the celebration of Independence day the day prior, and also the headlines the following days in which a 16-year-old girl passed on July 4th.
With so much going on during the time of the church's commemoration for the fallen fathers, this local church in West Virginia didn't formalize this event for their annual calendar, and as such wasn't revisited for years later.
Failed Attempts at Father's Day
Jane Addams, an Illinois local, proposed a citywide celebration of Father's Day in Chicago back in 1911, but the city turned her down. Portland, Oregon also tried to establish and celebrate Father's Day that same year but had failed.
Just a year later, J.J. Berringer pastor of the Irvington United Methodist Church in Vancouver, Washington led the charge on celebrating Father's Day. In 1915, Harry Meek believed that he had been the originator of Father's Day, and chose to celebrate it on his birthday which happened to be the third Sunday in June.
Establishing Father's Day
It wasn't until Sonora Smart Dodd of Spokane, Washington started promoting Father's Day that the holiday was actually able to get some traction on a national level. Her father was a civil war Veteran that raised six children on his own. She had actually proposed the idea for the first Father's Day celebration back in June of 1910 as a way to commemorate her father and the love that he had for his family.
They held their first Father's Day in the YMCA in Spokane on June 19, 1910, but Dodd was not able to keep up the momentum. In the 1920s she was attending art school in Chicago. However, when she returned to Spokane in the 1930s, she started promoting Father's Day on a national level.
What was so brilliant about the way that she went about promoting it is that she partnered with the businesses and trade groups that would benefit the most in celebrating fathers around the country. She worked with companies and associations that manufactured gifts that were commonly given to fathers, including tobacco and pipe makers and companies that manufactured neckties.
In 1938, she had garnered the support of the Father's Day Council, which was founded the New York Association of Men's Wear Retailer's as a way to unify, consolidate, and systematize promotions that they would run for Father's Day. Even then, many Americans resisted the establishment of Father's Day, viewing it as another way for companies to capitalize on sales, as they had done historically with the celebration of Mother's Day. It wasn't until 1972 that Richard Nixon signed off on making Father's Day a permanent, national holiday.
Such is Father's Day history. So a very Happy Father's Day out there to all you Dads – Enjoy!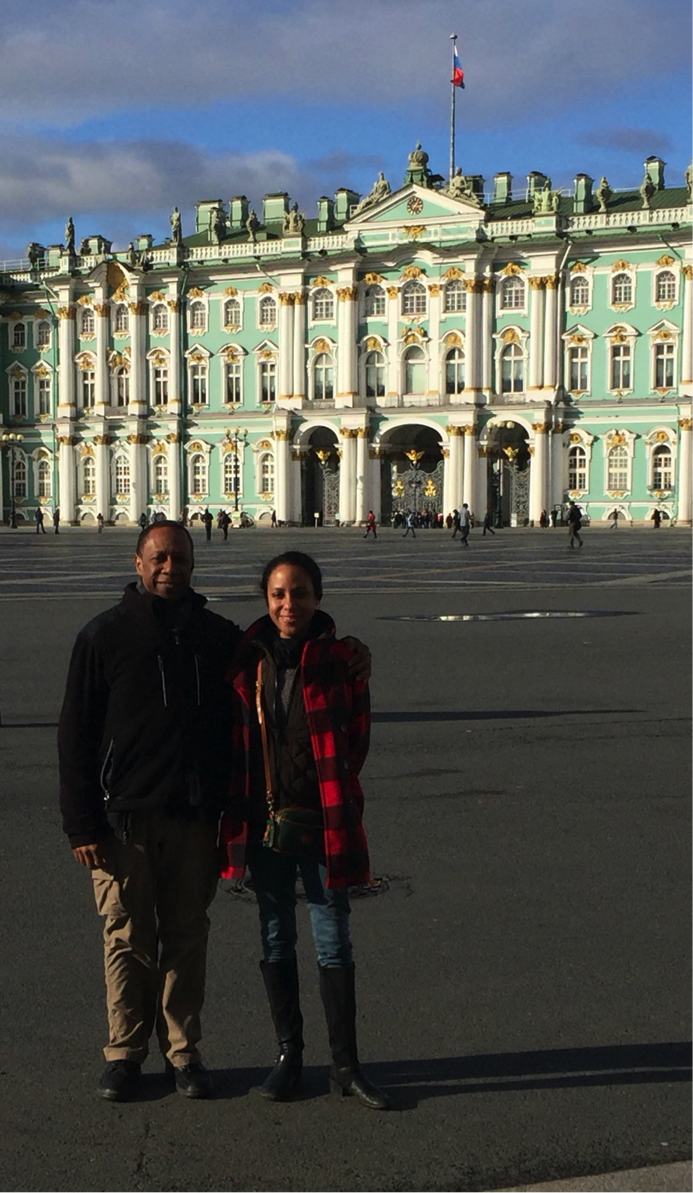 My daughter and I in St. Petersburg, Russia (October 2017) in front of the Winter Palace, now the Hermitage Museum. Every day with her is Father's Day!