The FIFTH ANNUAL INTERNATIONAL Beverly Hills Book Awards® recognized The Torch is Passed: A Harding Family Story by Bill Powers
in the category of SUSPENSE as a FINALIST.
Experts from all aspects of the book industry, including publishers, writers, editors, book cover designers and professional copywriters, judge the competition. They select award winners and finalists based on overall excellence.
The Torch is Passed is a Suspense/Thriller that was named Best Book in the Category of Thriller of the Pinnacle Book Achievement Award for Winter 2016. A suspenseful and plot-twisting story, The Torch is Passed finds Andrea Harding's world turned upside down when her father, Nicholas, and her uncle, Michael, are shot in a shocking and puzzling attack. With only her paternal grandmother left, it falls to Andrea – a recent college graduate – to not only investigate the mysterious circumstances surrounding the attack of her father and uncle, but also to oversee Harding Industries – and navigate an often dangerous fast-track to adulthood.
Along with new allies, Andrea urgently seeks answers to why anyone would want to kill her entire family – growing up along the way – and seeking her revenge.
Brimming with plot twists, unexpected decisions, and recurring threats to relationships, The Torch is Passed is a tantalizing read with historical references including a subplot involving an old land deal setup by John D. Rockefeller's Standard Oil Company over one hundred years ago that involves the Harding family. "The Torch is Passed and other books in The Harding Family series carry the basic theme of family and what people may be driven to do to protect the ones they love," says Powers.
"We are so proud to announce the winners in this, our fifth year,"  said awards sponsor Ellen Reid.
For more information please visit: http://www.beverlyhillsbookawards.com/5th-BHBA-Winners-and-Finalists.htm#spirit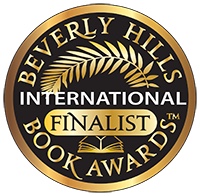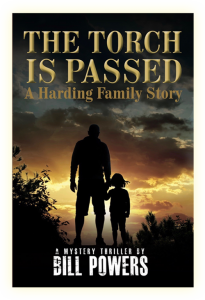 "The Torch is Passed: A Harding Family Story" by Bill Powers
Now available in both print and ebook:
http://store.bookbaby.com/book/The-Torch-Is-Passed
ebook temporarily $0.99
Re-release of The Pharm House, debut suspense/thriller by Bill Powers –ebook temporarily $0.99
http://my.bookbaby.com/book/the-pharm-house or Amazon