The Torch is Passed – A Harding Family Story       Coming Soon!!!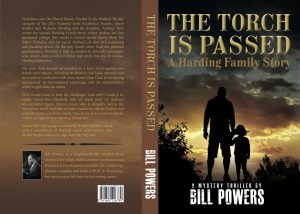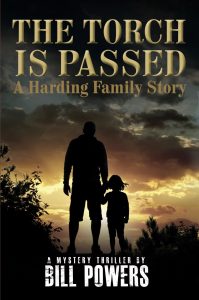 First there was The Pharm House, Finalist in the Medical Thriller category of the 2014 National Indie Excellence Awards, where readers met Nicholas Harding and his daughter, Andrea. Now comes the second Harding Family story, where Andrea has just graduated college. Her world is turned upside down when her father, Nicholas, and her uncle, Michael, are shot in a surprising and puzzling attack. As the only family other than her paternal grandmother, Dorothy, it falls to Andrea to not only investigate who would want to kill her father and uncle, but also to oversee Harding Industries.
She soon finds herself surrounded by a bevy of intriguing new friends and helpers, including an abrasive, but loyal, attorney and an eccentric southerner with more money than God, an intriguing background in international espionage, and an extraordinary ability to get what she wants.
Who would want to hurt the Hardings? And why? Could it be family friend Don Marshall, with his shady past? Or Andrea's second father figure, Marcus Ricci, who is allegedly tied to the New Jersey mob? And why is Oakes Industries, run by Carlton and Jefferson Oakes and their cousin, New Jersey state senator Schuyler Colfax, so eager to buy Harding Industries?
Masterfully told using a smattering of historical facts along with a soundtrack of classical music masterpieces, this thriller keeps readers on edge until the very end. The Torch is Passed – Coming Soon!
Now available, the re-release of The Pharm House, debut suspense/thriller by Bill Powers – both print and ebook versions.
http://my.bookbaby.com/book/the-pharm-house or Amazon
http://www.authorbillpowers.com
Ever wonder how drugs get into those little brown bottles? Read The Pharm House to get ready for The Torch is Passed!