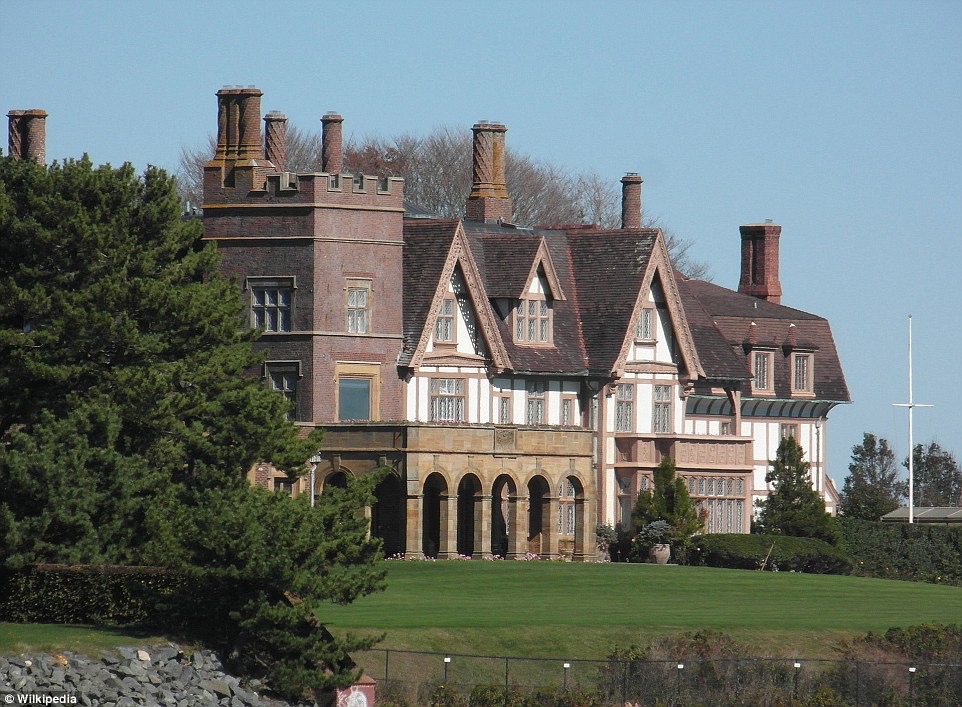 The drive from the Marshall Farm Business Complex to the Marshall family estate and mansion was only about 10 minutes. The Marshall estate was situated well off the main roads of Florham Park, so that none of the buildings on the estate could be seen from any public street.
As the car turned into the gated driveway of the estate, it appeared to be entering a heavily wooded forest, but after about half a mile, opened up into wide manicured lawns. The tree-lined drive led to a stonewall with another large gate. Beyond the stonewall gate the driveway became cobblestone and much wider. Once through the last gate and onto the cobblestone drive, the main mansion became visible.
The Marshall mansion and the surrounding grounds exuded the concept of money and power.
The mansion was a classical early 20th century style. Sweeping copper roofs, turreted towers and gables, four floors visible, expansive gardens and fountains. This was the result of the toil of two generations of Marshall work. Nicholas had read that the mansion had seventeen bedrooms and that Donald Marshall I – the founder – had built it to intimidate the locals. Must have worked, he thought.
The limousine pulled up through an arched cover by the front door and stopped. The front door of the house opened and a uniformed servant stepped forward to open the car door.
"Good morning Dr. Harding, this way please." Said the servant as he led Nicholas into the house. He was middle aged – maybe early 50's, obviously British and black. "If you'll be so kind as to wait here." He said as they entered a large open room that was obviously a library. "Mr. Marshall will join you shortly."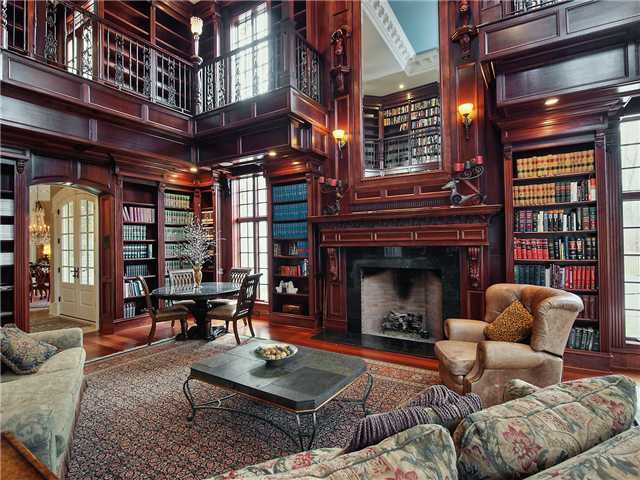 When the servant left the room, Nicholas had an opportunity to explore. There were two levels with a mezzanine on the upper level. A large fireplace was on the wall to the right as you entered the room. Across the room, positioned so you could see the fireplace was the largest rolltop desk that Nicholas had ever seen. Nicholas had a fondness for rolltop desks. It was a dark heavy wood with dozens of small drawers and compartments. It was a beautiful piece of furniture. On the wall over the fireplace were two portraits of two middle-aged gentlemen who clearly resembled each other.
Nicholas recognized the two men as the founder of Marshall Pharmaceutical –Donald Marshall I and the II, Don's father. No sign of the current Don's portrait anywhere. There were literally thousands of books organized neatly and efficiently as any private library. Some appeared to be rare collector's items. The outside walls had large eight-foot tall windows with a beautiful view of the manicured lawns. From the mezzanine windows you could make out the faint outline of the New York skyline. The windows had heavy velvet drapes of a rich dark blue that could be pulled to shield the books from sunlight.