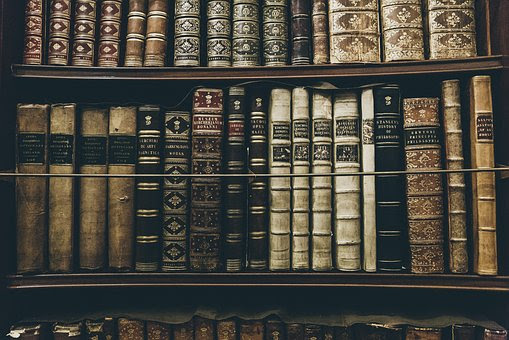 A few years ago I experienced a special treat as a writer and a lover of history. Suspense/Thriller author, Steve Berry and his wife Elizabeth appeared at a History Matters Event held at Liberty Hall on the Keen University campus in Union, New Jersey.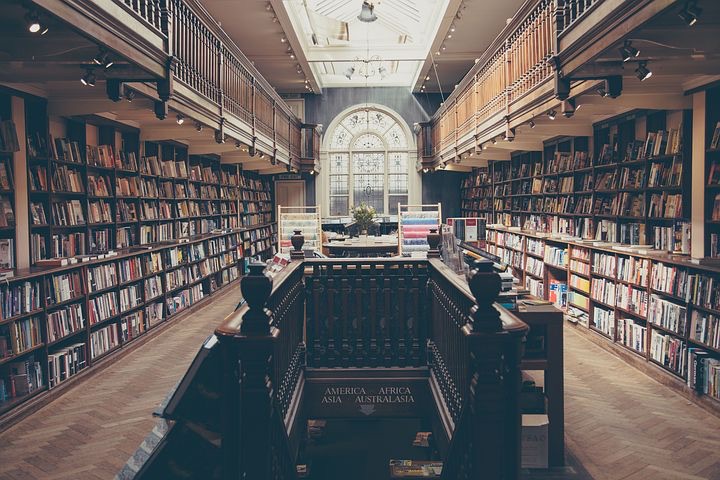 Steve and Elizabeth created History Matters https://history-matters.org several years ago to raise money for historic preservation and conservation in various communities. So far, the most popular choice is a 4-hour seminar that Steve and Elizabeth teach where writers, aspiring writers, and readers buy their way in with a contribution. Usually, that's somewhere between $75 and $150. All of the money raised from the workshop goes to the particular historical project that has invited Steve to be there.
No expenses or appearance fees are charged. In fact, Steve pays all of those himself. History Matters offers a way to raise money from a group of people who might not normally contribute to historical preservation — writers — with Steve acting as the conduit, providing education and expertise that might not normally be available in your area. So far, Steve and Elizabeth have taught over 3000 students. They have hosted over hundreds of events and raised more than $2,000,000 for local historical settings.
At the Keen University event in October, I attended the luncheon, followed by a 4-hour lecture on the Craft of Writing. Steve talks for three hours on the craft and mechanics of writing and Elizabeth spends an hour on the business of writing.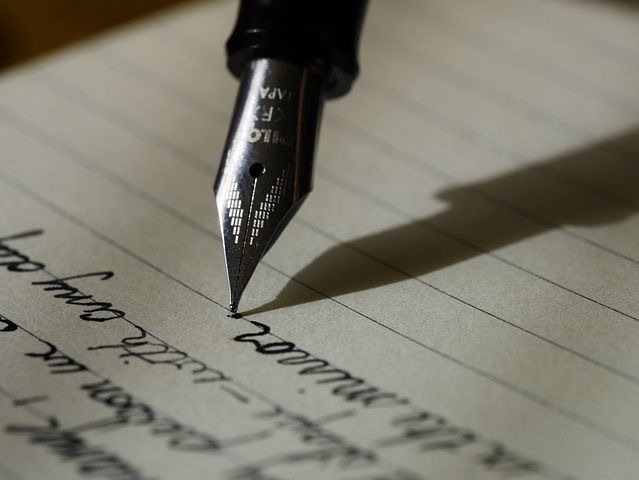 Steve covers topics such as character development, how to create conflict, develop a story arc, how to use main and subplots, use of point-of-view and many others. If any of you future or current authors have the opportunity, I highly recommend Steve's course. He also gives a shorter version each year at the ThrillerFest conference held in New York in July each year.
In addition to sharing his expertise in writing honed over many years, Steve and Elizabeth are both incredibly nice and approachable people. A trait I have noticed in almost all of the top tier authors that I have personally met.
Here are a couple of key take aways from Steve's lecture (if you want more – take the class):
Start your story as close to the end as possible. Don't waste the reader's time with unnecessary build-up. Go to where the story gets really interesting and that's where you start. When I was working on The Torch is Passed (sequel to The Pharm House), I re-worked it based on this learning. I threw out the first 30 pages and started at a point where it will be hard for the reader to put down.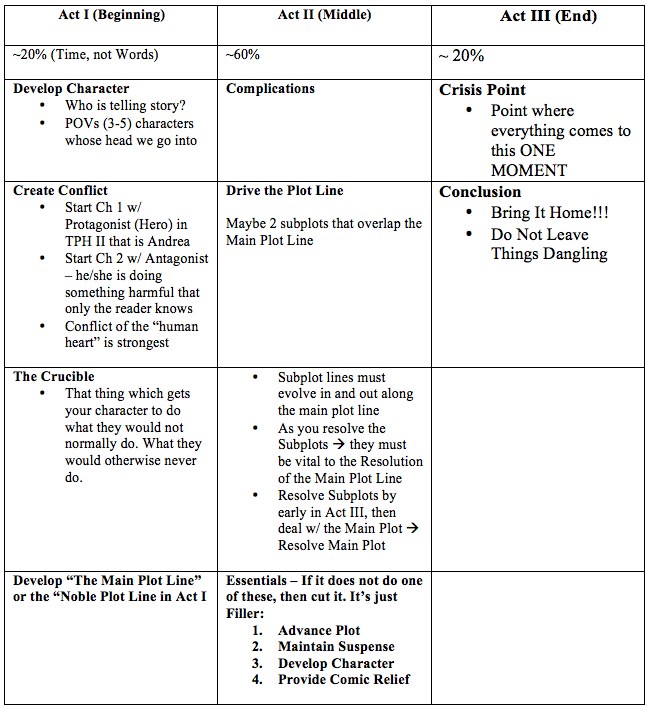 Above is an outline for the structure of a suspense/thriller novel. Of course, every author and novel are different, but this is a good starting reference point.
This is a lot to absorb, so I'll leave it here for now and wrap up in next month's blog. I hope you enjoy and find useful